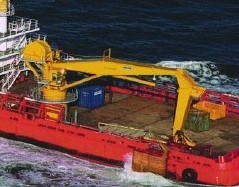 Offshore crane: TTS Nordlift – 50 ton SWL
7 September 2016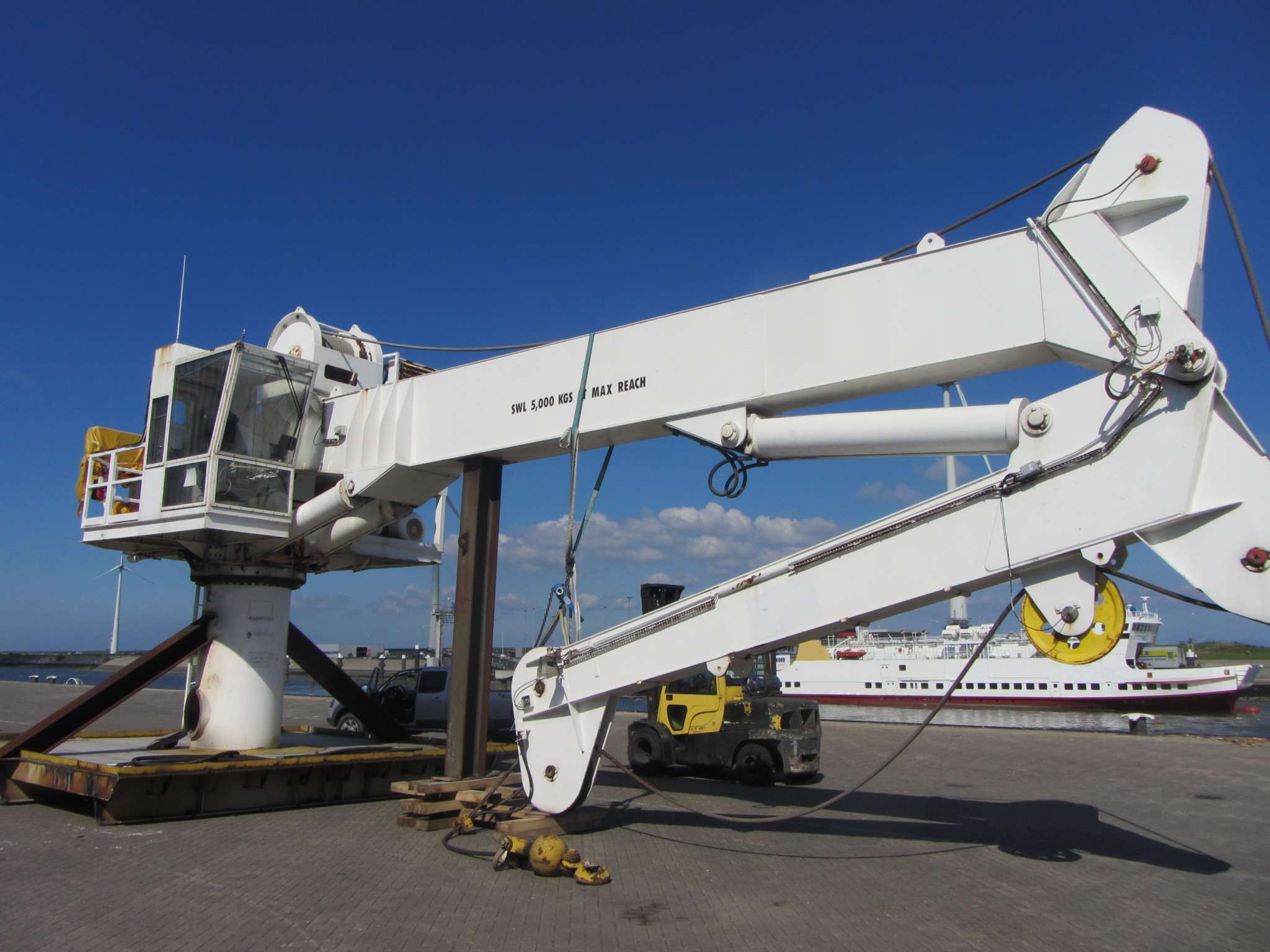 Knuckle Boom Crane: GCC – 25 ton SWL
7 September 2016
Offshore crane: TTS – 35 ton SWL
Offshore crane: TTS, SWL 35 t
Including: Certificates, Approved drawings, Manuals, Spare parts, Load charts, etc. Price: Inquire
Built: 2007
             
1. General service in harbour conditions
2. General services internally on deck in offshore conditions
3. Personnel / basket handling according to API 2c
             
Design rules: DNV for cargo handling (2008) / API for personnel handling
           
Duty factor:
1,05
Dynamic factor:
1,3
Hazardous area:
no
Crane weight:
70 ton
Pedestal weight:
22 ton
Pedestal height:
10 m
Pedestal diameter:
2.840 mm
Ship power supply:
main – 440v – 60hz / aux. – 3 x 220v – 60hz
Power consumption /
1. Type: marine type
Motor data:
2. Duty class: S1 – 100%
3. Rating: 184 kW
4. Enclosure: IP55
5. Insulation class: F
6. Type starter: star / delta
             
Crane control: This knuckle boom crane for sale is controlled by a portable remote control box, equipped with joysticks, display showing actual hook-load, actual outreach and allowable load at the actual outreach, start/stop buttons, emergency stop button, pilot light for common alarm, selector switches for the 3 different lifting conditions and for selecting hoisting on one, two or three wire-rope parts. The remote control box may be plugged into a socket at the open control platform on the side of the crane house, or alternatively into a socket on the pedestal at the deck level.