Arthur van Loon, the founder of Van Loon Maritime Services B.V.
Arthur van Loon is a Master Mariner and Marine Engineer by trade. In 1986 he graduated as a BSc at the Nautical Academy in Vlissingen, the Netherlands .
Up until today this accumulates to 30 years of professional experience. This being in the dredging, offshore diamond mining and merchant marine (tanker) industry.
During the first 15 years experience was gained as a seafarer. Hereby acting in various disciplines, for various owners in different types of the maritime industry. Finally ending his sea-going life as an Offshore Manager on a Diamond Mining Vessel, operating offshore Namibia. With that expierience a new era started in a shore-based position in Cape Town, operationally, technically and logistally supporting these mining operations.
Shortly after his move back to the Netherlands, he joined  a large dredging company to be involved in the fleet/vessel management. This entailed a large and diverse fleet of vessels and floating equipment. With branches and offices spread word wide, the vessels and other floating equipment were regionally operated on a project basis.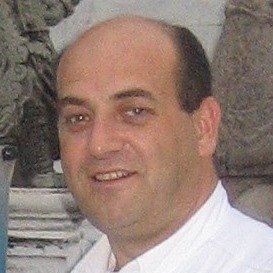 As a result of managing such a diverse fleet, the involvement spread to other areas. These not only included, towing, heavy lift transport, salvage, new-building, valuation and inspections. Also chartering, S&P and responsible recycling of vessels and land-, sea-, and air-logistics became part thereof. Overall, more or less touching all operational aspects within the marine industry.
Due to his affinity towards contractual-, legal-, insurance- and financial issues he has been able to combine all this knowledge. The result being that this unique service came to life.