Van Loon Maritime Services B.V.
(VLMS) is an independent company based in The Netherlands, offering services for the Maritime, Offshore Oil & Gas and Renewable Industry.
We are a young, dynamic and ambitious company and provides professional offshore marine chartering services as well as maritime – and paralegal expertise to serve Owners, Operators and Contractors for challenging projects worldwide.
We are hands on and we are available to assist you in all phases whether this entails the pre-tender phase, charter proposals, charter review, contract review, feasibility, disputes, claims, contract amendments, when it comes to the sale, purchase, recycling, decom, towing, heavy lift transport or when you would require vessel inspection and/or the valuation thereof.
VLMS offers contractual support to Clients such as Owners, Charterers and operators throughout all phases of such processes whether this would be straight forward chartering of all types of vessels and floating units, to the more complex (charter) contracts in these industries.
Read more...
We specialize in the identification, management and balancing of opportunities, risks and liabilities protecting its Client's reputation.
VLMS accomplishes this by identifying the specific needs of its Client, applying VLMS' expertise, to advise its Client, enable them to make the right choices based not only from a risk, liability and reputation point of view, but also sound commercial practice.
This same method is applied by VLMS for their Clients when intending to purchase, sell or responsibly dismantle their vessel.
The strength of the business is to provide swift and detailed feedback, advise its Client how to proceed and if so required set up the contractual framework. If need be, negotiations can be held on behalf of the Client with the obvious timely checks and balances.
VLMS is also able and capable to set up and complete all the necessary paperwork for its Client and effectively conduct the communication with the necessary flag state registers, class societies, authorities, local legal representatives, notaries public, banks and other stakeholders.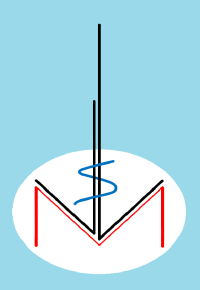 Do not hesitate to contact us!