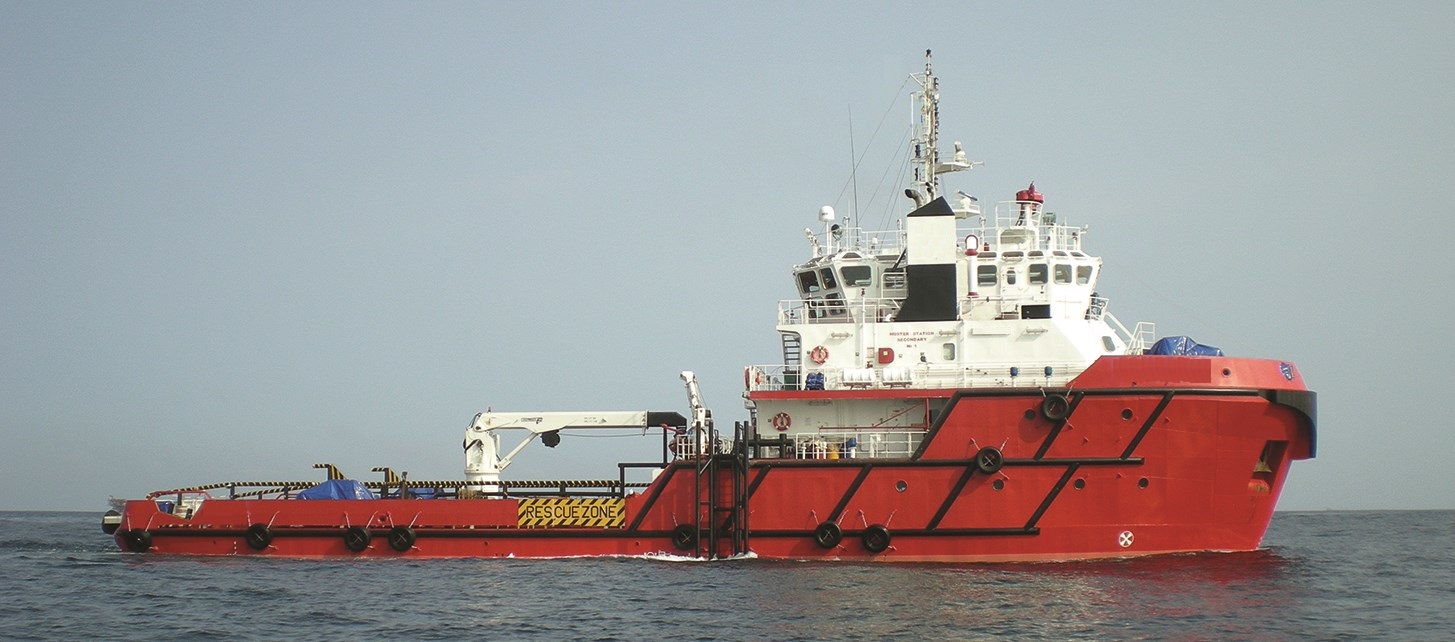 40 tbp 4-PM FiFi-1 Field Support Vessel (2 sisters)
5 septiembre 2016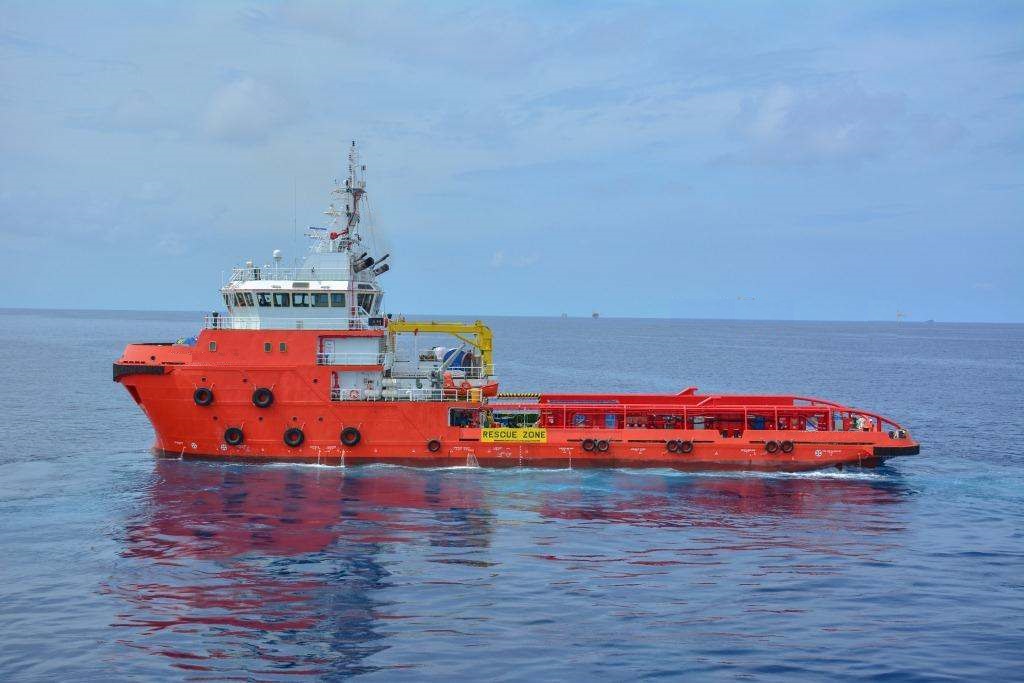 85 tbp AHTS, SPS, DP-2, FiFi-1, Oil Rec
5 septiembre 2016
88 tbp AHTS, SPS, DP-2, FiFi-1
2016, ABS, Resale. Loa 65.00 m, width 16.00 m, depth 6.20 m, max draft 5.00 m. DW 1,800 tons. Deck Cargo 800 tons. Deck Area 435 m2. Location: Far East. Price: Inquire
GENERAL
Class
ABS
Notation
+A1(E) OFFSHORE SUPPORT VESSEL (AH, SUPPLY-HNLS, TOW) OSR-C1 +AMS + DPS-2 FFV 1, SPS CODE UWILD UNRESTRICTED SERVICE
Built
2016
               
DIMENSIONS
Loa
65.00 m
Lbpp
58.50 m
Breadth moulded
16.00 m
Depth
6.20 m
Draft designed
5.00 m
Accommodation
8 x 1 berth cabins:
8 men
5 x 2 berth cabins:
10 men
8 x 4-berth cabins:
32 men
Total:
50 men
                       
PERFORMANCE
Speed
12.5 knots at trial condition, 100% MCR, design draft.
Bollard Pull
88 ton
                   
CARGO CAPACITY
Deadweight
Approx. 1,800 t at scantling draft.
Deck Loading
7 t/m2
Deck Cargo Capacity
about 600 t
Deck Cargo Space
about. 435 m2
                           
TANK CAPACITY
Potable water
440 m3
Fuel oil
580 m3
WB/Drill water
690 m3
Dry bulk cargo tanks
150 m3
Mud / Brine/R.O
460 m3 (SG 2.5)
Lub oil
10 m3
Dirty oil
10m3
Foam
10 m3
Dispersant
10 m3
                
MACHINERY
Main Engine
2 x 3,300 HP. Medium speed
Propulsion System
Two (2) four or five bladed controllable pitch propellers to be supplied.
Main Gensets
Three (3) 450 KW diesel driven alternators (415V/3/50Hz).
Shaft Generator
Two (2) 1000 KW shaft generator driven by gear box
Bow Thruster
Two (2) transverse tunnel CPP bow thrusters, each giving a thrust of approx. 10T, to be driven by continue electrical motor.
Stern Thruster
One (1) transverse tunnel CPP stern thruster, giving a thrust of approx. 8T, to be driven by continue electrical motor.
                
DECK MACHINERY
AH/Towing Winch
One (1) set, high pressure electro-hydraulic driven, double drum, waterfall type. Braking capacity: 250 ton
Tugger Winches
Two (2) electro-hydraulic tugger winches of 10 tonnes at 15 m/min
Capstan
Two (2) electro-hydraulic capstans shall be installed at main deck aft (P & S), with pulling force of 10 tonnes at 15m/min.
Deck Crane
One (1) electro-hydraulic telescopic crane to be installed. SWL 2t at outreach 15m.