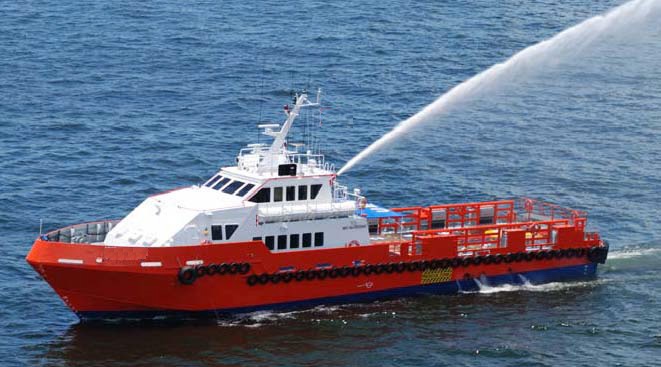 Fast Crewboat / Utility Vessel
5 september 2016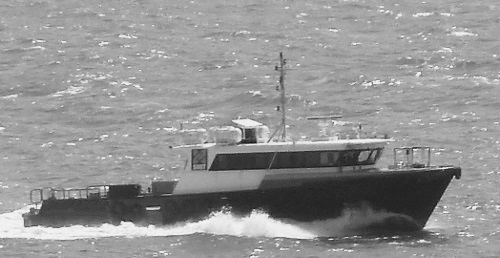 Fast Crewboat / Utility Vessel (2 sisters)
5 september 2016
Fast Crewboat / Utility Vessel
Crew transfer, Survey
2000, mono hull, L x b x draft (m): 22,00 x 5,50 x 1,2, Speed: 24/20 knots, propulsion: 2 x 350 kW, fixed props. Endurance: 200 Nm, 12 pax + 4 crew, 1 ton crane, moonpool. Price: Inquire
GENERAL
Built
2000
        
DIMENSIONS
Length oa
21.8 m
Beam
5.5 m
Draft [max]
1.2 m
            
PERFORMANCE
Cruise Speed
20 knots
Max Speed
24 knots
Main Engines
2 x Man D 2842
Fuel Capacity
8,000 litres
Propulsion
Conventional props
Auxiliary
2 x 25 kVa
              
DECK EQUIPMENT
Crane
Fazzi F40 980 kg SWL
Anchor Winch
 Hydraulic
              
ACCOMMODATION
Full Live aboard capability
Sleeps 6 – all cabins have Air-Conditioning
                 
MISCELLANEOUS
Moonpool
750mm x 750mm
                   
NAUTICAL EQUIPMENT
Radar
Raytheon R12-10
Echosounder
Raytheon V850
Reciever
DGPS Raytheon 398
VHF Radio
Sailor 4822
HF Radio
Sailor 4000
Chartplotter
Raytheon 620
Computer
C-Plot
              
COMMENTS
USL 2B Survey 12+4 to 200nm offshore. 240-415 volt power with built in
redundancy for uninterupted supply. Fast modern offshore multipurpose
vessel ideally suited to hydrographic/environmental survey operations. Full
live aboard capability. Designated work space for survey equipment and
personnel.